There are employees that just do their job, work from 9 to 5 and then go home. But there are also people that go above and beyond the call of duty. It's that type of person that you need to encourage and reward the best way you can. There are lots of times when people like this don't get all the credit, which is why you have to reward them the best way you can.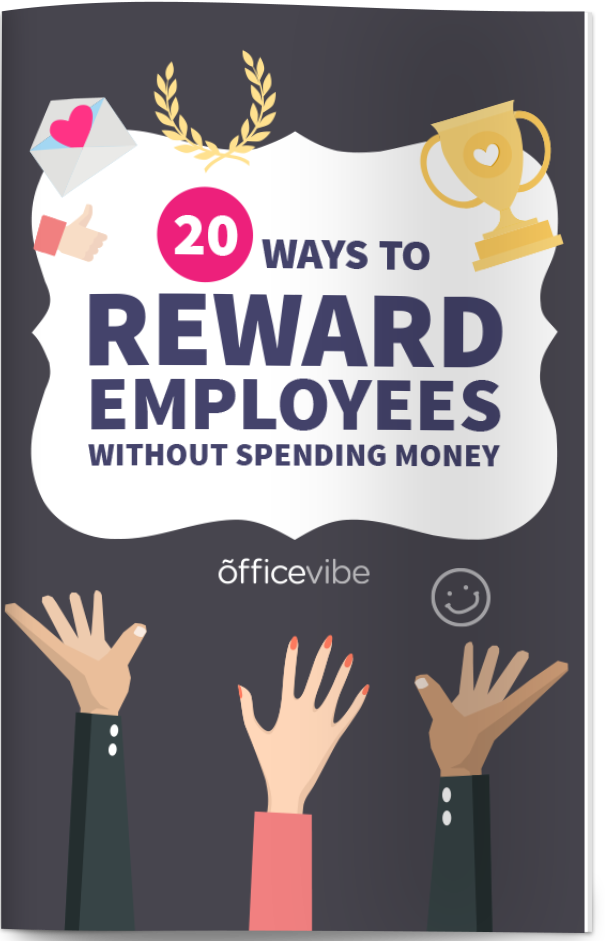 Offer a lunch with the CEO
Lots of employees want to have a chat with the company's CEO. But most of the time the CEO is very busy, or he just can't focus on talking with all employees. It's a nice experience to talk with the CEO and let him know your thoughts, and this is why you may want to give this opportunity a shot!
A better parking spot
If the parking spot is limited, one of the benefits that you can offer to your 5-star employee is a better parking space. You can't imagine how much of a morale boost this can bring, so try to check that out right away.
Offer him a better position within the company
When you see that someone works very hard, maybe it's time to think about a promotion. Sure, there's no need to rush in here, instead study if the employee has the skills to become a leader or if he can undertake more responsibilities. If he can, then a promotion is in order.
Allow him to get the pet to work
This is a very interesting benefit. Lots of great employees want to have their pet with them, mainly because they don't have anyone else at home and the pet is sitting there, waiting for his master to get home. Bringing your pet to work is one of those nice experiences that will pay off a lot in the end.
Let him hold a master class
Through these classes, the employee will be able to share his knowledge with others. It's a much better way to help your great employee grow even further. He can develop new skills and results will be a lot more impressive in the end. It works amazingly well, and you may want to check him out.
Put him in control over a small team
Instead of bringing him a better position within the company, you can allow your employee to control a smaller team. This will still be a leading position, and you can watch him grow. It helps further develop his character, and in the end, it can pay off very well.
Should you reward your 5-star employee? Absolutely! This will help boost the morale, and it can bring in front some amazing, incredible features. It certainly pays off very well, so check that out, and it will be extraordinary in the end. Plus, all of these are amazing ideas that will help your employee grow even further. On top of that, the morale level will be off the charts, so your best employee will get to be even more productive. This is the type of incentive that pays off immensely for the longer term!